Naturally healthy juices!
New in the GPO Galster offer are natural juices pressed from fresh apples and pears from orchards concentrated by the Group.
Our juices are 100%, cold pressed, fruit without added water, sugar or any preservatives. The process of pressing and pasteurization of juice guarantees the preservation of natural taste, vitamins and minerals up to 12 months. The juice contains naturally occurring sugars. Its taste and color depends on the variety of apples.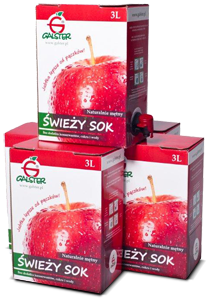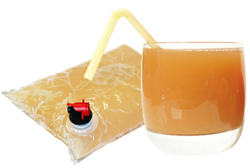 One liter of juice is obtained from 1.6 kilograms of high-quality apples.
The juices are available in 3 and 5 l bag-in-box vacuum bags, which keep them fresh for up to 21 days when opened. A special valve allows you to re-dissuas the juice, without air access inwards, protecting it from spoilage.