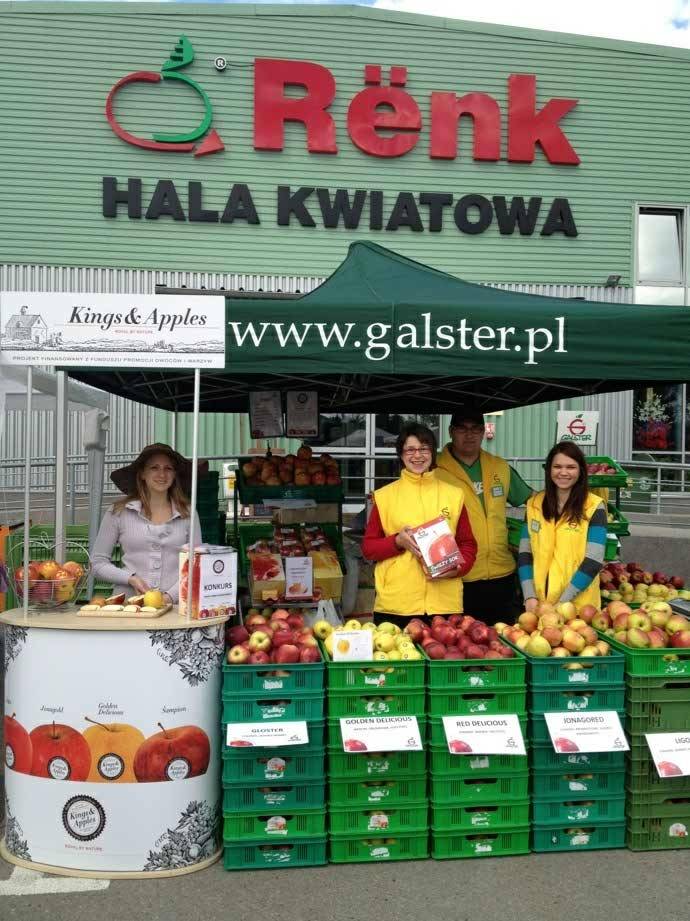 The Pomeranian Association of Gardeners and Designers of Green Spaces and the Pomeranian Wholesale Agri-Food Centre Renk in Gdańsk organized the horticultural exhibition "Spring in the Garden – Let's Play green", which lasted from 18 to 20 May
2012. Our company participated in the event and enjoyed great popularity despite the fact that the fair was mainly based on the sale of discount plants and ornamental shrubs. We had five varieties of apples on the market and, as usual, we were accompanied by our tasty, healthy and natural fresh j
uices. In Gdańsk, as well as at the recent fair in Miników, we were accompanied by hostesses, so that this time, you could taste our fruits during tasting and fill out a survey where you can still win the prize funded by Kings & Apple
s.We invite you to participate in such events and to buy our products at the company's headquarters.